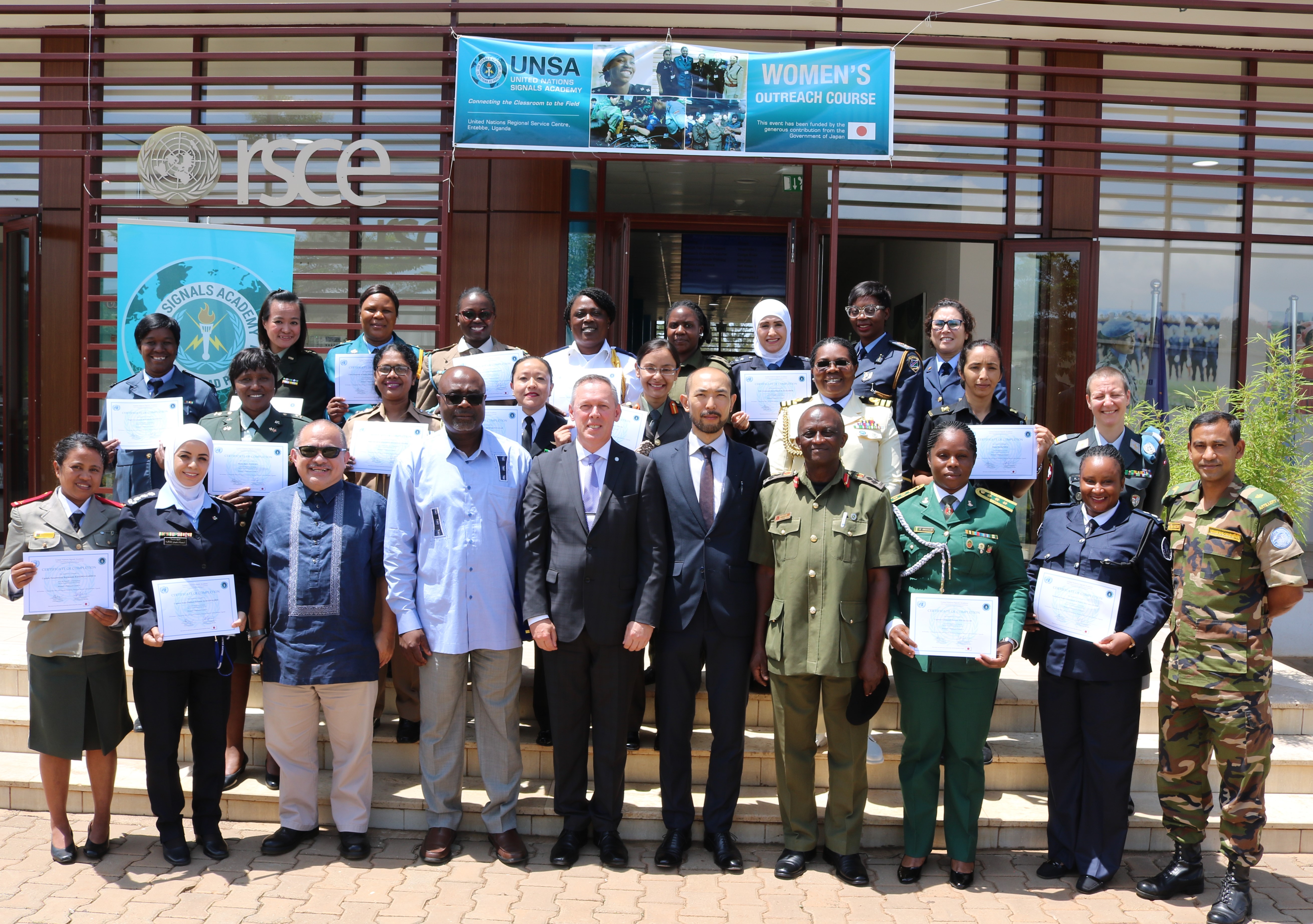 Women's Outreach Course #6 l Regional Service Centre-Entebbe
Improving peace operations capacity has been identified as one of the critical areas where the UN and Member States must act. This was highlighted in the Dos Santos Cruz report, "Improving Security of United Nations Peacekeepers"; Security Council Resolution 2436 (2018) the "Action for Peacekeeping" initiative; and by the Secretary-General (S/2017/1079): "More complex and sometimes dangerous operations require strengthened communications, situational awareness, interoperability between units and force protection. Yet, specialized and high performing capabilities for United Nations peacekeeping are in short supply".
It is with the support of our partners that provide training expertise, mentoring, trainers, equipment, extra-budgetary funding, and other resources that the UN C4ISR Academy for Peace Operations (UNCAP) continues to make strides in building high-performance capacity on the ground in the specialized area of C4ISR and camp security technology.
UNCAP represents a strong commitment by Troop Contributing Countries and Police Contributing Countries (TCCs/PCCs) as well as supporting Member States and the UN Secretariat. Together, they form a "triangular partnership" whereby all stakeholders equally share in the responsibility to deliver on programme goals and objectives. This concept is a direct outcome of the 2014 UN Peacekeeping Summit. It also aligns with the recommendations of the High-Level Independent Panel on United Nations Peace Operations (HIPPO) of 2015 as an innovative approach to mobilize well-prepared and equipped unformed capabilities.
Opportunities to Support UN Peacekeeping
The UN does not operate alone in any environment and its success is often determined by the generosity of its supporters and its ability to make the most out of their contributions.
UNCAP provides many opportunities to support its work and programme objectives:
Classroom-based courses at the Academy hub in Entebbe, Uganda, close to the epicentre of peacekeeping  
Mobile training teams deployed In-Missions or at the TCC/PCC level
Remote learning through self-paced courses or through Virtual Instructor-Led Technology (VILT)
UN C4ISR Academy for Peace Operations Partners
 
Canada
Denmark
France
Germany
India
Japan
Uganda
NATO
Communications & Information Academy