The Capacity Development and Operational Training Service assists client entities in building and improving the capacities needed to accountably exercise delegated authority, including through providing standardised and simplified business processes, operational support skills priorities, and comprehensive guidance packages to be applied across the Secretariat. The Service consists of two sections, namely the Business Process and System Support Section and Operational Training Section.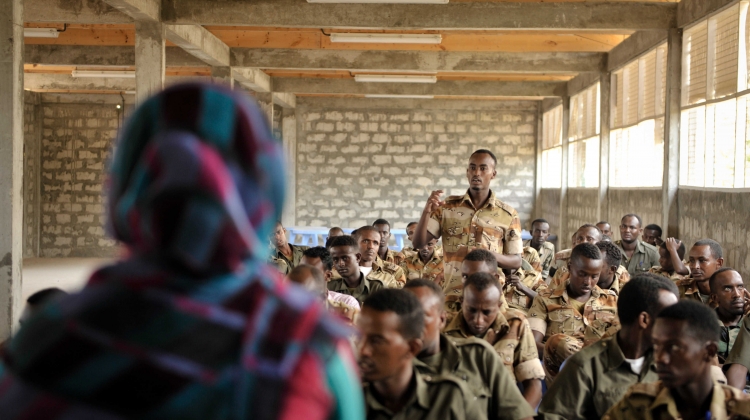 UN Photo/Tobin JonesUNSOM Human Rights Officer holds a workshop in Mogadishu, Somalia.
Business Process & System Support
The business process and system support section supports clients to ensure processes, structures and systems reflect new and revised policies. It also ensures that ensure processes are executed consistently and continue to meet client requirements and provides skilled capacity for identifying and implementing business process improvement initiatives.
Operational Training
The operational training section builds and improves capacities needed to accountably exercise delegated authority. It supports clients design and deliver training programmes specific to operational support and design and deliver professional certification and development programs for operational support functions. Moreover, it helps manage global training capacities, provide advocacy and build partnerships, as well as facilitates continuous learning and knowledge management for operational support functions.
Language & Communications
The GA recognizes multilingualism as a core value of the Organization. The Language and Communications Training Unit (LCTU) helps staff members and other eligible participants benefit from different learning opportunities in the six official languages, including LPE prep courses. Learning and hiring managers and HR staff among others can request advisory services and customized support related to language and communication skills training, assessment of language skills, using languages from a gender-inclusive perspective, implementing the UN Language Framework, etc.