In 2017/2018, the Secretary-General laid out vision to shift the United Nations management paradigm through decentralization of decision-making authority; simplification of policies and processes; and, strengthening of a performance-driven, accountable and transparent culture. As part of that, the Department for Operational Support has been established on 1 January 2019. DOS will play a key part in supporting a United Nations that is more agile, effective, transparent, accountable, efficient, pragmatic and decentralized to better support its organizational and operational activities.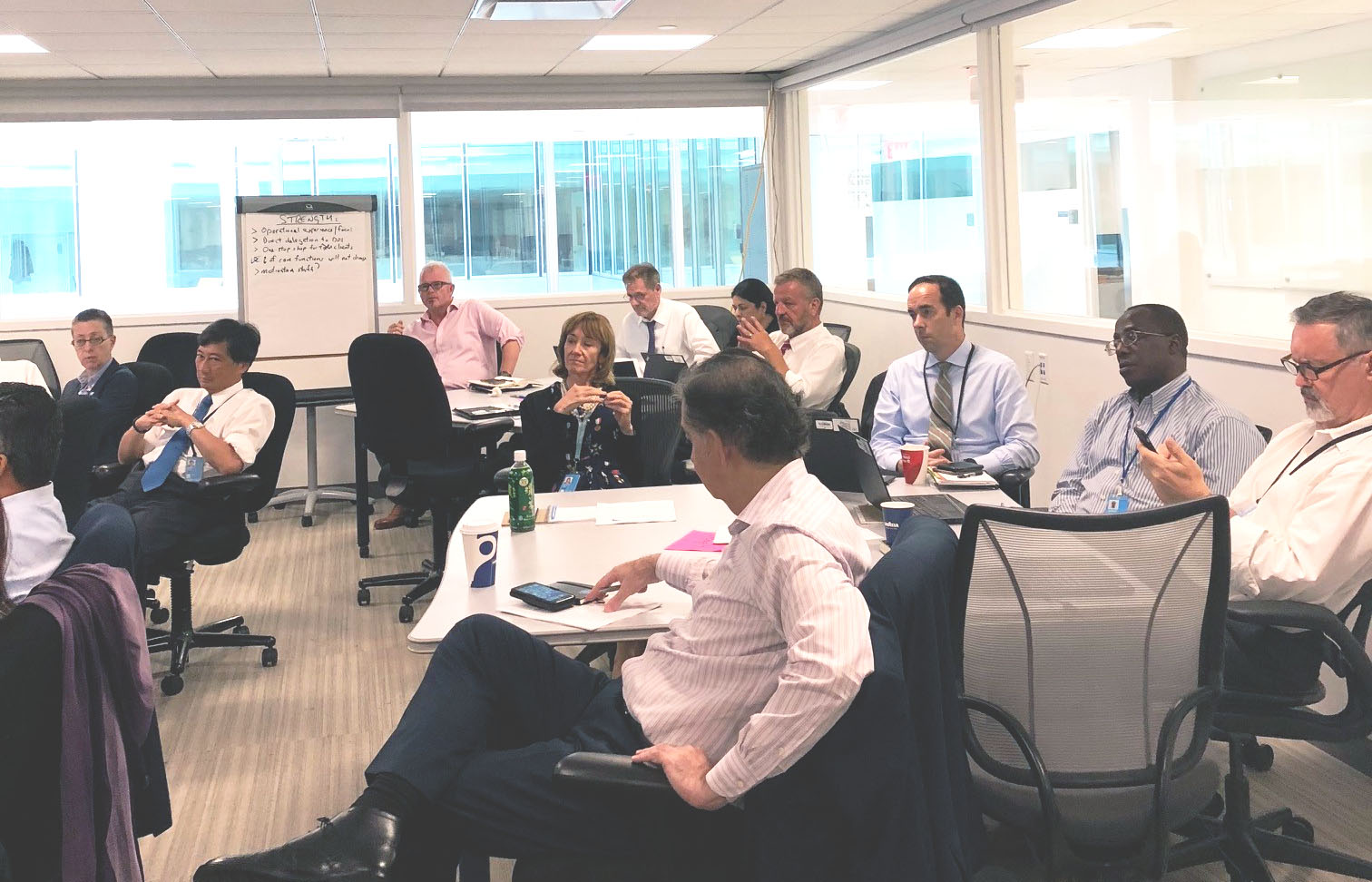 Department of Operational SupportSenior Management Workshop on Strategic Foundations
Foundations for the Future
Managers and staff of the new DOS have established foundations for the future, by creating a mission statement, outlining a vision, and defining clear organizational values that will guide the work of the new Department. Jointly, these consistute the strategic foundations that DOS is built on.
Mission Statement
We support our clients and partners to fulfil their mandates by providing solutions that are effective, efficient & responsible.
Our mission statement defines the core purpose of United Nations operational support and highlights key aspects of our work.
Clients and partners: We exist to support departments, offices, regional commissions, tribunals and field operations across the Secretariat.
Mandates: We enable successful implementation of mandates given to all Secretariat entities.
Solutions: We work with clients and partners to provide services that meet their needs.
Our mission statement also defines expectations our clients and partners have of our support:
Effective: We ensure that our solutions deliver the desired outcomes.
Efficient: We achieve maximum productivity with minimal wasted effort or expense.
Responsible: We deliver within regulations and rules, ethical standards and environmental norms.
Vision Statement
We work to be recognized for operational excellence in the service of the United Nations mission.
Our vision sets out the kind of department we want to become. It focuses on three elements:
Operational excellence: A widely recognized concept of achievement. It distinguishes organisations that can continuously improve their work processes, tools, systems and techniques so that their results are of a higher quality, consistent, reliable and sustainable.
Recognition: The work of UN operational support is recognised by our clients, partners and management through certification, acknowledgement and positive feedback.
United Nations: The department works for all UN Secretariat entities in support of their mandates.
Values
Drawing on the values for the United Nations, value statements have been established for DOS. These help define a shared culture and common goals. 
| | |
| --- | --- |
| 1. Client orientation and results: We partner with clients to achieve UN goals     | 2. Productive work environment and workplace practices: We foster an inclusive work environment based on mutual trust and respect. We make accessibility, health, and safety at work a priority     |
| 3. Ethical and responsible behaviour: We are transparent, fair and accountable in all our actions     | 4. Innovation and creativity: We innovate to be more effective – embracing learning and creativity to improve service delivery     |