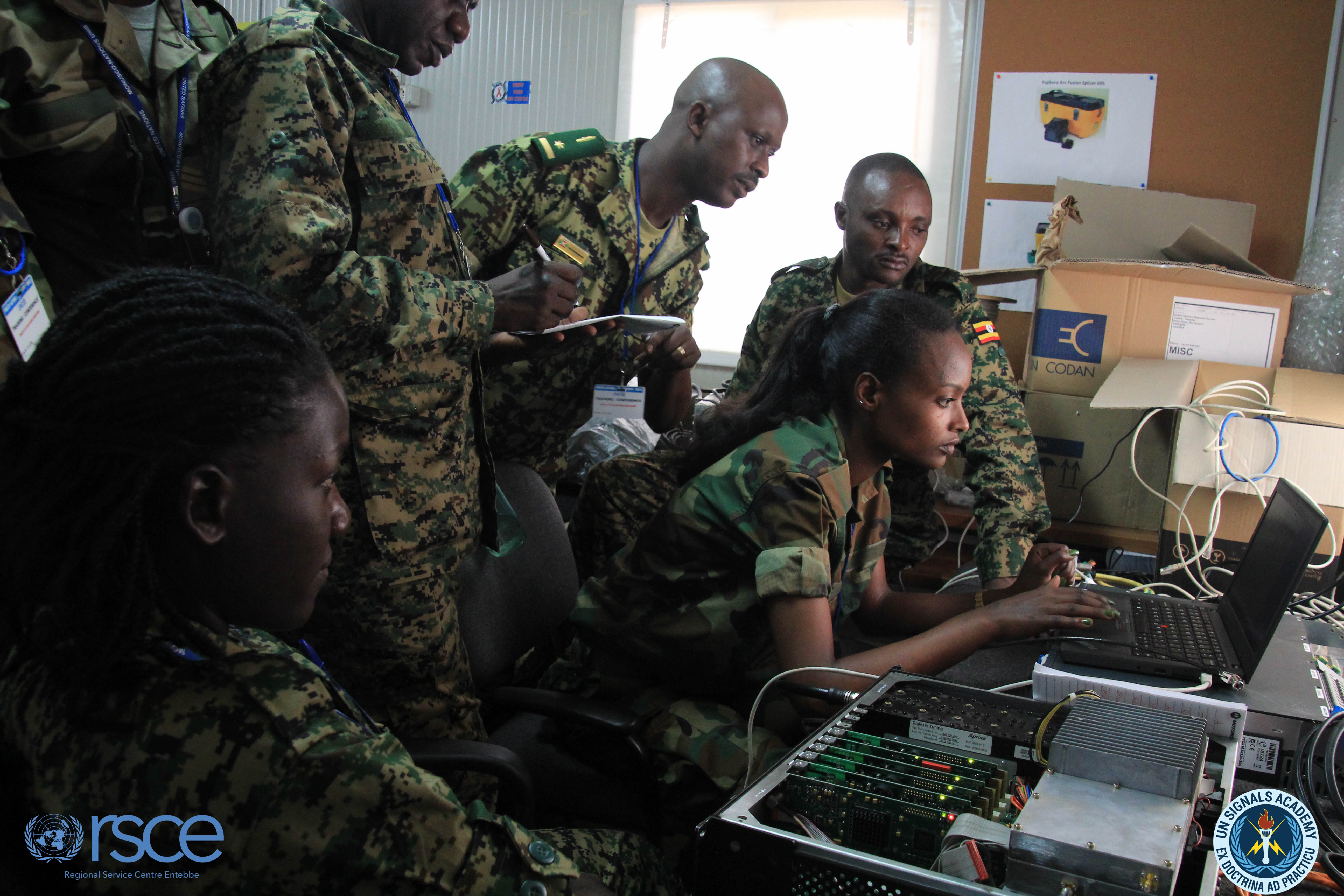 ICT Training of Trainers  |  Regional Service Centre-Entebbe  |  2019
The UN C4ISR Academy for Peace Operations (UNCAP) offers several methods of learning:
In-person at its classrooms at the Regional Service Centre in Entebbe, Uganda
On-site at mission locations
e-learning, which complements classroom-based C4ISR and Camp Security technology courses for peace operations. Classes are available through the UN Technology Training platform, hosted and managed by the Operations Support Division in the UN Office of Information and Communications Technology, and by the Department of Operational Support.
Within troop contingents and police services led by Troop Contributing Country and Police Contributing Country (TCC/PCC) instructor graduates of the UNCAP Training the Trainers class
Course registration is open to any individual who receives approval from their Member State.
Thank you to our TCC/PCC partners and other friends of UNCAP for their continued support and sponsorships.
 
Technology Training Portal:

https://technologytraining.un.org/
The Technology Training Portal offers digital e-learning solutions to uniformed and civilian ICT professionals in the UN Field Missions and to technology end-users. The portal consolidates learning management for civilian and uniformed field personnel, offering learning paths for both the Digital Skills Development Programme for ICT Field Professionals and for the UN C4ISR Academy, which is focused on uniformed personnel.
The site is intended for use by the peacekeeping community. Uniformed colleagues have the opportunity to better prepare to fulfill their duties prior to deployment, learning skills they need to use UN technology assets and systems in their home countries and further developing these skills once in the mission area.
We are grateful to the Member States that provided funds to deliver this initiative through Action4Peacekeeping and the Partnership for Technology for Peacekeeping.