Considering the global situation, the unpredictability, and risk related to the COVID-19 pandemic, the United Nations Secretariat and the host nation Republic of South Africa agreed on 20 April 2021 to reschedule the 6th Partnership for Technology in Peacekeeping international symposium (6PTPS) initially scheduled in June 2020 to tentatively 21-24 June 2022. Official communication to Member States and other partners will be distributed providing the 6th PTPS new dates at the earliest opportunity. We highly recommend that you check this webpage regularly for updates for the 6th PTPS. We apologize for the inconvenience and look forward to your participation in person to the 6th PTPS in South Africa. In the meantime, and with the objective to provide regular updates to Member States and other partners on the status of Technology in UN Peacekeeping until the 6th PTP Symposium can be held, the Office of Information & Communications Technology, Operations Support Division, now conducts periodical PTP Webinars. The second PTP Webinar is scheduled on 30 November 2021. Official communications and invitations will be sent to All Member States. Please click on the link below for more information about the 1st PTP Webinar.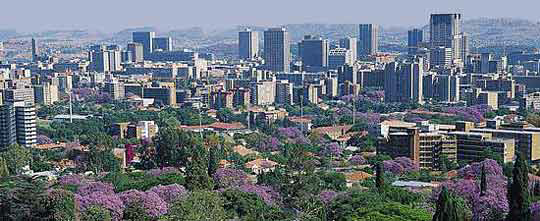 1st PTP Webinar: https://operationalsupport.un.org/en/partnership-technology-peacekeeping-webinar
Theme:  Informed – Aware – Effective
Host Country: South Africa
GENERAL INFORMATION
Schedule: TBD
Conference Hours: 09:00 to 17:00
Venue: Council for Scientific and Industrial Research International Convention Centre (CSIR ICC)
Meiring Naude Road
Brummeria, Pretoria, 0001
South Africa
Phone: +27 12 841 3884
Eligibility to attend
The event is open to all interested military, police and civilians from United Nations Member States and other UN partner entities. Delegates must be nominated by their organization to participate in the symposium.
There is no fee to attend the symposium.
This is not a commercial event.
Online Registration : TBD
Optional Social Activities : TBD
Conference contacts
For assistance with registration, or if you have questions about the event, direct your inquiry to the United Nations' Partnership for Technology in Peacekeeping Programme Management at: UN_PTP@un.org.
SECURITY
Symposium Pass
Symposium pass must be worn during event hours. To receive a symposium pass, each delegate is required to present his/her official travel documents (national passport and/or United Nations laissez-passer) to the Security representative upon symposium check-in. Passes are non-transferrable.

Personal Belongings
Delegates are responsible for the security of their personal belongings. Kindly note that the conference rooms will be unattended during the lunch hour.
PRACTICAL INFORMATION
Visas
Delegates are required to make their own visa arrangements, if needed, for entry into South Africa.
Visa regulations and a listing of visa requirements by country is available at https://www.southafricavisa.com/.
Transportation
A free shuttle will be provided by the host country to transport delegates between Tambo International Airport, Capital Menlyn Maine Hotel and the symposium venue.
Delegates who opt to stay in accommodations other than Capital Menlyn Maine Hotel are responsible for their transportation. They may, however, take advantage of the free shuttle, making their own arrangement to get to/from Capital Menlyn Maine Hotel and their accommodation each day.
Meals and Refreshments
Lunch will be provided onsite for all registered symposium participants.
Refreshments will be served during breaks throughout the day.
Dress Code Recommendations
During symposium hours:
Civilians: business casual attire

Military officials: class B national working service dress or business casual
For special events:
Opening Plenary Session:

Civilians: business formal attire

Military officials: class A national working service dress

Official Dinner:

All attendees: business formal attire
ACCOMMODATIONS
TBD
SYMPOSIUM WORKING GROUP TOPICS
Symposium Working Group Topic 1: Information-Driven Peace Operations
Previous symposia have developed various themes on how to most effectively manage the information cycle in peace operations to improve both crisis and longer-term operational decision making. Phase one of Unite Aware, the Organization's flagship situational awareness technology solution is now being rolled out, combining diverse and innovative technologies to collect and validate authoritative data. A specific radio data mining initiative is underway and social media analysis is becoming ever more important.
The challenge for Peace Operations is how to add value given the variety of data now available, how to gather additional external and internal additional data streams and how to integrate and standardize intuitive tools given the unique operating environment. Consideration of Command and Control solutions, information security, and the role (if any) for hybrid cloud network systems. How can big data analysis and data science methods move peace operations to the next level?
Deliberations will consider existing solutions and look at what is in the pipeline, seek new ideas and inputs. Global trends in advanced analytics, predictive modelling, geo analytics, statistical algorithms and "what-if" analysis powered by high-performance systems. What ICT infrastructure architecture, connectivity, data hosting and access need consideration?
The topics to be discussed in this working group will include
The best practices of Member States in analyzing operational data and translating that data into actionable and effective products to guide crisis and leadership decision-making

Utilizing current initiatives to drive future information-driven operations

The establishment of a roadmap and future steps

The approach to integrate AI/ML into existing systems and develop supporting processes and procedures

The role of Member States to positively impact UN mandate implementation in this context
Symposium Working Group Topic 2: Protecting Peacekeepers
This working group will discuss the threat spectrum against UN peace operations and the status of technologies currently utilized including camp security and protection, early warning systems, Unmanned Aerial Systems (UAS), Counter Improvised Explosive Devices (C-IED), and similar.
Improvised Explosive Devices (IED) pose a grave threat to many peace operations. The threat evolves as armed elements adjust to the counter measures. This topic aims to discuss current developments on IED threat management and mitigation. It will assess other related threats that can accompany IEDs such as indirect fire, complex attacks or unmanned aerial systems, more frequently used to prepare or support IED attacks.
The discussion will identify new tech ideas to better face current asymmetric threats that affect peacekeepers on the field and will cover transport security measures including how to secure mobility including C-IED options, the United Nations' OICT/OSD mainstreaming approach on integrated camp security and early warning systems, including the increasing threat of UAS systems against UN facilities. Furthermore, the effective use of unmanned aerial systems to improve awareness and analysis, including their limitations and the optimal strategy for adopting and integrating UAS in a UN field environment.
The discussion will present the status of efforts in these fields, identify new technology ideas that can enable peacekeepers to more effectively face current and near future threats. Options to protect convoys will also be addressed.
The topics to be explored in this working group will include
The best practices of Member States on awareness and protection technologies

How available technologies can be most effectively integrated into the day- to-day operations of field missions

The effective use and limitations of unmanned aerial systems to improve awareness and analysis, and the optimal strategy for adopting and integrating UAS in a UN field environment
Symposium Working Group Topic 3: Technology Training and Capacity Building
The UN provides common technologies and platforms across many functional areas to ensure that the diverse composition of its mission components can operate together to implement mandates.
A significant output of the first Partnership for Technology in Peacekeeping symposium was the establishment of the UN C4ISR Academy for Peace Operations (formerly named UN Signals Academy) in Entebbe, Uganda, to make certain that a strategic and coherent approach was taken to the training and "Action for Peacekeeping" (A4P) capacity-building objectives of the uniformed personnel of Troop and Police Contributing Countries. With the assistance of Member States, a simulated operational training environment and eLearning products are being developed to support different technology platforms, their adoption and sustainability. Additional courses are now being conducted for uniformed and non-uniformed components in micro-UAS with plans to expand to Camp Security, C-RAM, Telehealth, and other systems. This group will also discuss how analytics capacities can be built within the substantive areas of the field missions.
The UN C4ISR Academy for Peace Operations (UNCAP) is now developing eLearning platforms as well as in-classroom and in-mission learning opportunities both pre- and post-deployment for uniformed personnel. It will continue to promote gender parity and support development of female peacekeepers.
Topics to be explored in this working group will include
The current status of

U

N C4ISR Academy for Peace Operations'

 partnerships and gaps

Support requirements and opportunities

Partnerships in learning with organizations that have similar objectives

Technologies and innovation in support of learning

Training and other requirements in UN official languages
Symposium Working Group Topic 4: Eco-Responsibility
Peace operations occur in some of the world's most remote and challenging environments. In many cases, they are hosted in countries with little infrastructure and scarce resources. Therefore, it is incumbent on the UN to minimize its operational impact on the local environment to the greatest extent possible.
The Environment Strategy of the Department of Operational Support focuses on five key pillars: energy, water and wastewater, solid waste, wider impact, and environment management systems. Technology initiatives and strategies are built to support these pillars.
Measuring and understanding the environmental landscape allows for operational and strategic decision-making, which is important when addressing the wider impact, with automating the measurement and collection of local environment indicators a requirement. Toward this end, the Department of Operational Support has developed an environment technology platform known as FRIM (Field Remote Infrastructure Monitoring). The system utilizes the "Internet of Things" and advances in sensor technology to capture and organize operational data, managing and monitoring the infrastructure remotely. In addition, mission staff are presented with individual dashboards that highlight their resource consumption. This brings awareness to their personal impact on the environment and motivates a change in their behavior.
Topics to be explored in this working group will include
Broader strategic environment issues such as the potential of global and local environmental monitoring

Initiatives that impact energy, water and wastewater

The role of analytics and frontier technologies and the experiences of Member States. This area is of interest given that peacekeeping environments provide a unique opportunity to test and pilot innovative initiatives.
Symposium Working Group Topic 5: UN Technology Telemedicine System
Providing the best healthcare possible to those who risk their safety in the implementation of UN mandates is a top priority for the Department of Operational Support and the Secretary-General's A4P initiative.
A proposed UN Technology Telemedicine System (UNTTS) would support the flow of medical information necessary between health professionals and patients to provide a variety of effective telehealth modalities regardless of time, distance and host country infrastructure. Specialists and standardized field units would provide last mile support. This includes plug-and-play interoperable medical devices as well as kits and delivery mechanisms for first responders.
UNTTS would use a broad range of communications technologies including video conferencing, internet, store-and-forward imaging, streaming media, and terrestrial or wireless communications. In addition, aircraft, drones and other means can be utilized to deliver medical-related goods and services.
Improving the medical care of peacekeepers through Telehealth was a concept introduced at the fifth Partnership for Technology and Peacekeeping symposium. Now that some of the issues are becoming clearer, this working group will look at
Building on the knowledge gained to date and engaging with Member States on how to operationalize the UN Technology Telemedicine System

Specific technology solutions that address existing challenges and frontier solutions